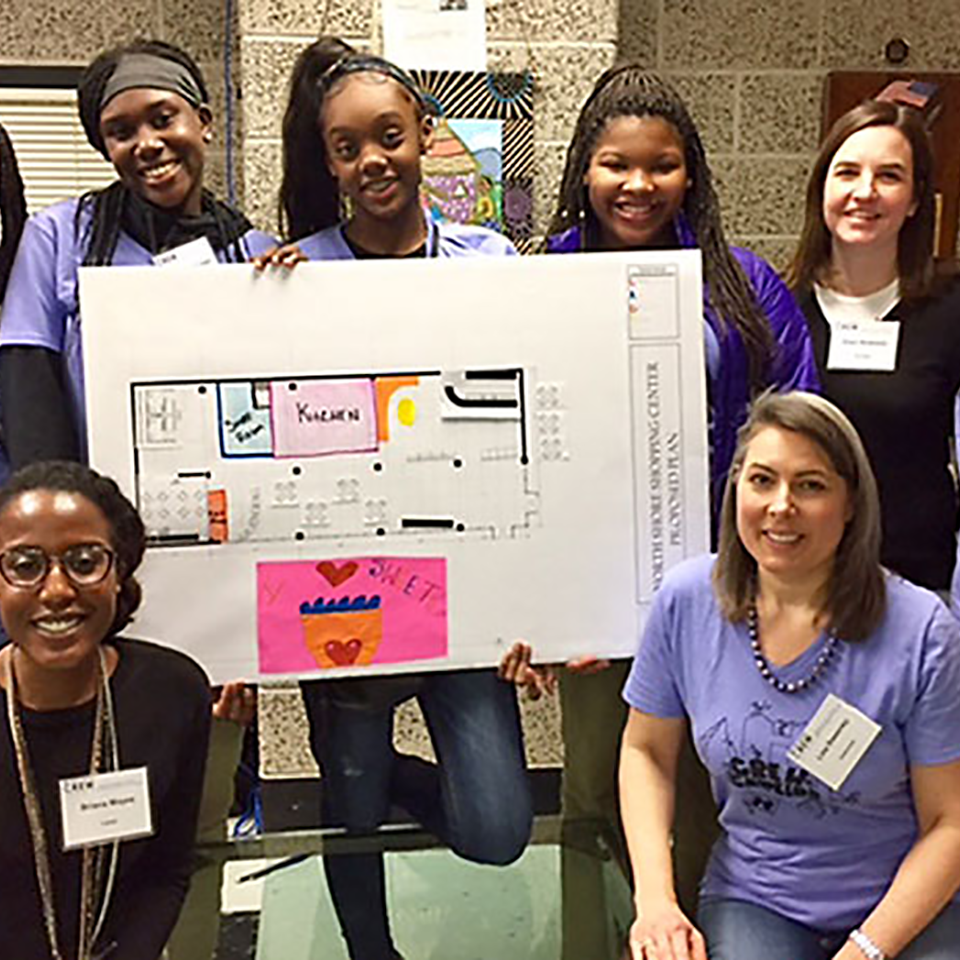 Crew Careers
Since 2005, CREW Careers has introduced thousands of high school girls to the many career opportunities available to them in the commercial real estate industry. Hosted by CREW Network chapters, this hands-on event is a one-day or multi-session program using local real estate developments, projects or sites to showcase the many career options available within commercial real estate.
Chapter CREW Careers events
AZCREW – April 5, 2019 Corona del Sol High School, Desert Mountain High School, Hamilton High School, Horizon High School, Marcos de Niza High School, and North High School Contact: Heather Fox CREW Atlanta - Jan., Feb., and March of 2019 Grady High School Atlanta and Centennial High School Roswell Contact: Jen Nyquist CREW Chicago - March 5, 12, 19 and 26, 2019 Off the Street Club Contact: Linsey Neyt CREW CT - April 1, 2019 University of Connecticut Contact: Hilary Stoudt CREW Jacksonville - May 15, 2019 Pace Center for Girls Contact: Pilar Dixon CREW-St. Louis - Oct. 15, 2019 Parkway School District Contact: Sarah Luem Learn more about CREW Careers here >
You might also be interested in...