Networking in the New Age: The Old School Rules that are Sabotaging Your Career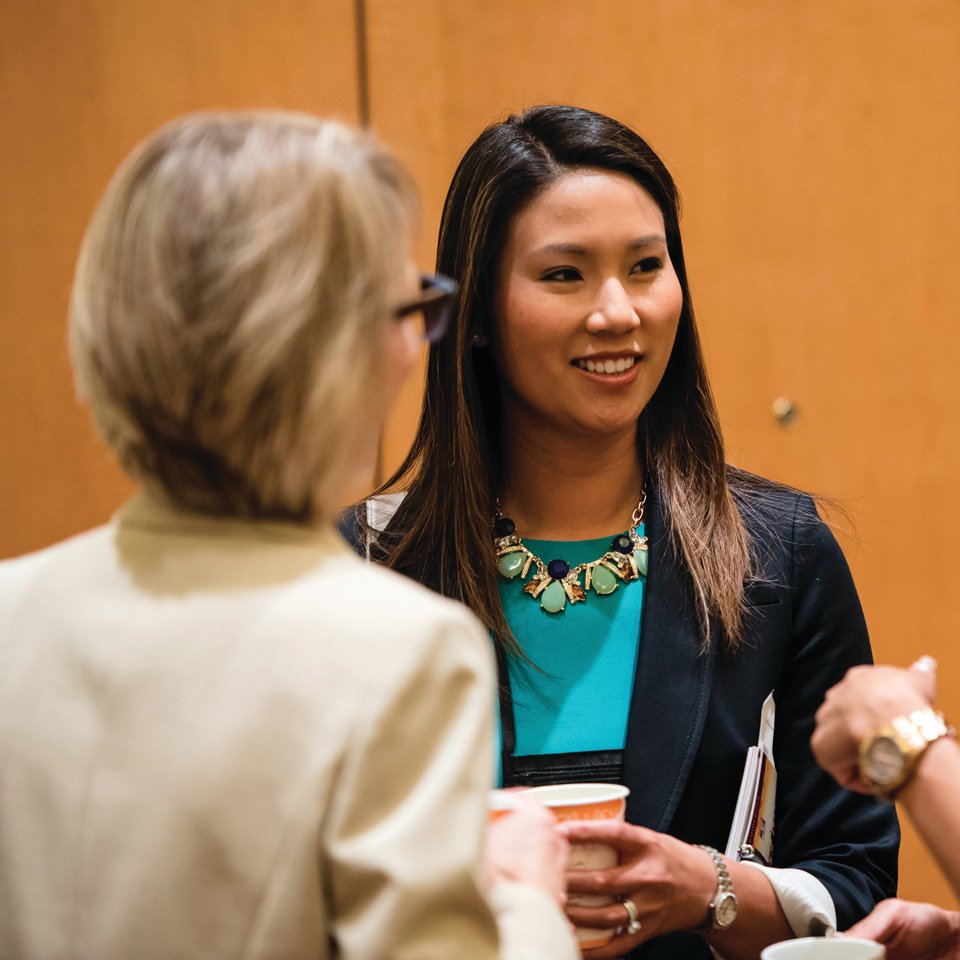 Most of us learn rules of civility and comportment early in our lives. Our mothers meant the best for us, but a few of the old-school rules they taught us are counter-productive to effective networking in today's world.
Don't Talk to Strangers This is the granddaddy of all impediments to networking. Because of this rule, I spent years avoiding eye contact and conversation with anyone I didn't know. Then suddenly, I joined a law firm and was expected to develop business by walking into rooms full of strangers, interrupting their conversations with others, and talking to them face-to-face. It's no wonder I panicked.
Don't Pry No matter how difficult it may feel to break the "no strangers" rule or its corollary, "don't pry," it helps to remember that most people love to talk about themselves. If you ask the right questions, you can make the other person do most of the talking and relieve yourself of the burden. When you memorize your elevator speech, try memorizing a few generic questions that can start conversations, such as, "How long have you been a member of CREW?" or "How do you know the event host?" The right questions can help you discover that you have something in common with a new contact. Once a common connection is established, the encounter can stop being about networking and can become a conversation between new friends.Of course, sometimes it can be difficult to decide who to talk to. If a networking opportunity doesn't include informative nametags, look for a person who seems as uncomfortable as you are, introduce yourself (your elevator speech isn't just for elevators) and start asking your questions.
Don't Interrupt Sneaking into the edge of an existing conversational group is a great way to begin talking to people when networking. Once you break the "don't interrupt" rule (politely, of course), it is okay to ask where someone works or what they do. Questions about work, even in a social setting that has nothing to do with work, help you understand what professional language a person speaks. You might also discover mutual connections or common professional interests. It helps you realize how you can share your knowledge in a way that might actually help the other person make a connection or solve a problem.  Make the other person realize that you are someone who can help them succeed.Ultimately, good networking isn't about what you can get from the encounter.  It's about demonstrating that you are a person who is worth remembering, because you are a person who can offer something valuable—your connections, your ideas and your solutions. A contact who remembers you becomes a resource for the future.
Exit Strategy Once you've begun a conversation, it can be difficult to extricate yourself. Unless you think you've just met your soulmate, it's best to end one conversation so you can start a new one with another new person. In this situation, it's ok to excuse yourself. No one else wants to be stuck in a single conversation throughout the entire evening either, so do the other person a favor and spot someone across the room that you need to speak with—even if that someone is a new friend you haven't even met yet.
Utilize Networking Technology Smartphone technology has made connecting with new business contacts easier than ever. Connect with CREW Network event attendees via the CREWbiz app, or use LinkedIn's Find Nearby feature.
You might also be interested in...