Diversity in Commercial Real Estate: The Business Advantage
CREW Network is committed to working with commercial real estate employers to make the industry a great place for women and other minorities to work, lead and succeed.
In its latest industry research project, CREW Network identified commercial real estate employers that are making gender equity and diversity and inclusion a top business priority. CREW Network selected 10 companies in the industry from Canada, the U.K. and U.S. to profile for case studies in 2017. Each of the companies have benefitted from improvements in gender equity and more diverse workforces. Many have seen increases in profits and stock performance. Others have been more successful in recruiting and retaining women. All have experienced gains from the greater creativity, critical thinking and innovation that comes from diverse teams.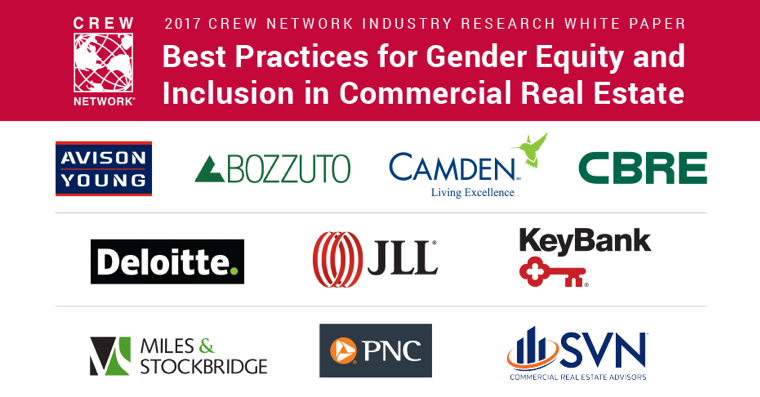 The case studies outline the organizations' representation of women employees, top executives, and board members. They explore employee programs, networking and interest groups, mentoring and sponsorship programs, and flexible work arrangements. Company sizes ranged from 30 employees to more than 77,000.
To learn more about these companies, download the full white paper,  Diversity: The Business Advantage – Best Practices for Gender Equity and Inclusion in Commercial Real Estate.
You might also be interested in...