Building the CRE Workforce of the Future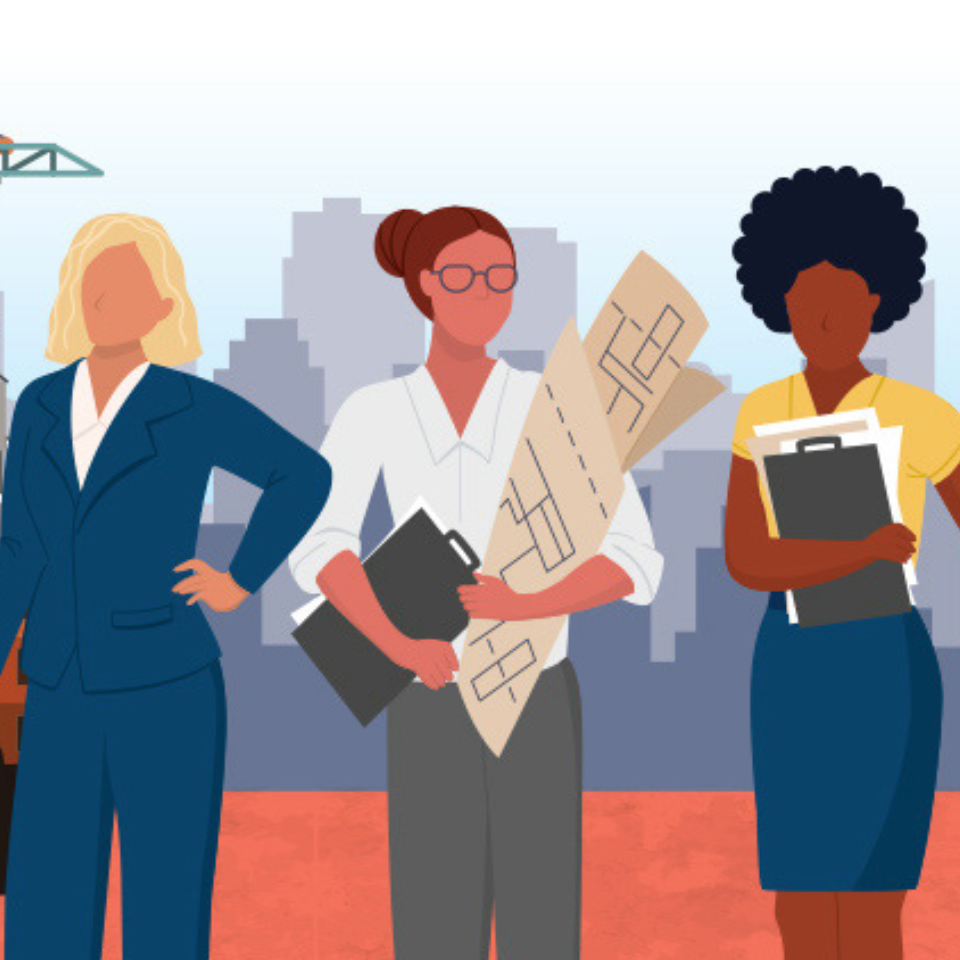 2022 CREW Network research paper provides insight into workforce priorities post-COVID and building a workplace that is more equitable and inclusive
More than two years into a global pandemic, employers and workers across the globe are still trying to figure out how to navigate the new normal. Add into the mix a more challenging geo-political landscape, growing concerns about a recession as inflation rises, and a strained supply chain, it's no wonder businesses are often struggling to attract and retain talent.
The post-COVID workplace has experienced a significant shift in how employees view work. This new way of thinking touches on job security, pay equity, and inclusion in the workplace.
Women need policies supportive of their life both at home and at work. Female leaders need mentors and sponsors, and initiatives designed to groom them into the C-suite. Hybrid work will continue to be a sought-after option for many employees. Finding talent will take new ways of finding and evaluating candidates.
CREW Network's 2022 industry research paper, Building the CRE Workforce of the Future, examines the current state of the commercial real estate (CRE) workplace and what employees want for the future and a more inclusive and equitable industry. The following insights were taken from CREW Network's summer 2022 survey of more than 1,200 CRE professionals across five countries, in more than 25 specializations and 10 sectors.
Key Research Insights
Notable demographics of survey participants include:

96% identified as women
18% identified as mixed race or non-white
11% identified as having a disability that impacts their work
More than 92% of respondents said their companies are inclusive, referring to inclusivity as "the practice or policy of providing equal access to opportunities and resources for people who might otherwise be excluded or marginalized, such as those having disabilities or belonging to other minority groups."

48% - Very inclusive
44% - Somewhat inclusive
8% - Not at all inclusive

29% of respondents said that women in their work location have left their company voluntarily in the last two years as a result of the pandemic, an increase from 2021 (24%). Of the 29% who said that women left their work location, 95% reported that the women who left have not returned.
Since the start of the pandemic, 1 in 4 (27%) of professionals surveyed have taken a new job at another CRE company.
Only 56% of 2022 survey respondents said they had access to a mentor or sponsor in the last two years. The number was significantly lower for people of color—only 21% had a mentor or sponsor in the last two years.
You might also be interested in...