What skills should recent graduates and young interior designers have?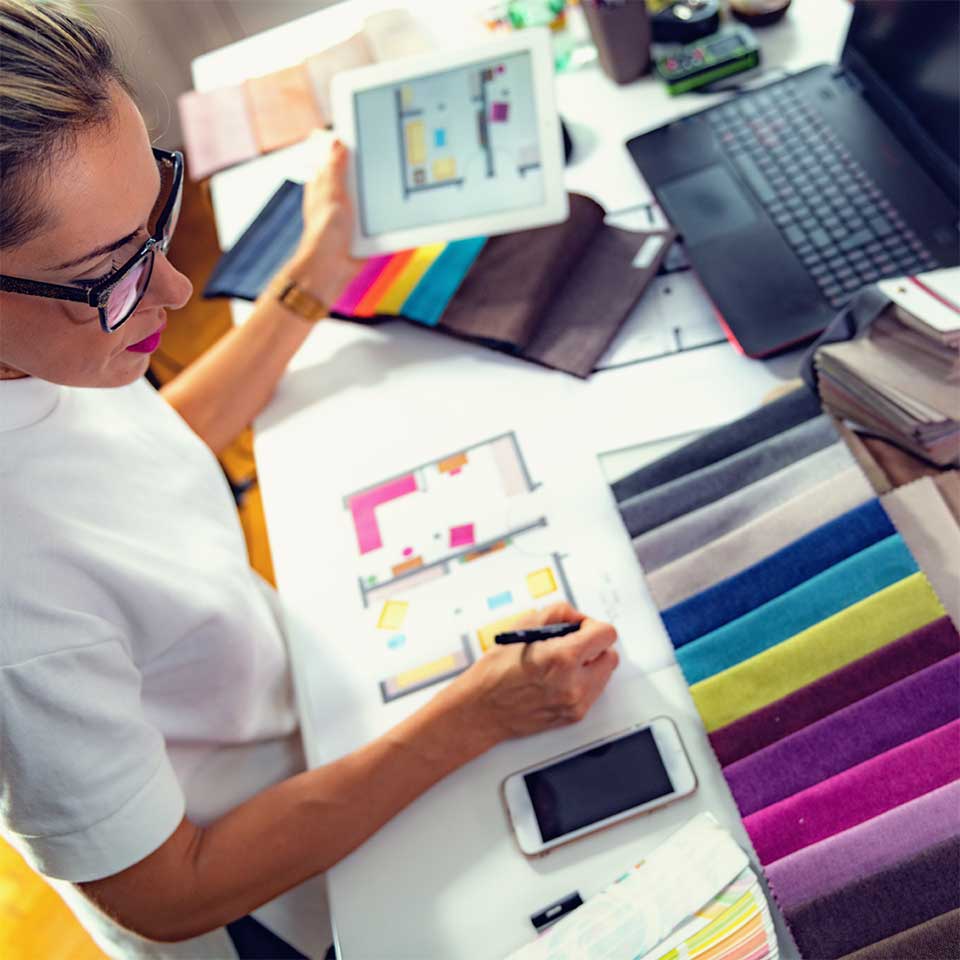 In April 2020, the Commercial Interior Design Association hosted a webinar about the changing education and employment landscape in interior design. Panelists fielded questions from the audience covering everything from internships and altering educational programs to balancing an increased need for mental and physical health and contributing to community aid.
How do I find a job or internship?
Rebekah Matheny: I would first start by reaching out to your undergraduate advisor, they are often the main point person for companies interested in an internship. Our advisor posts all inquiries to our Slack channel. I would then email your professor mentor, who often have professional contacts that they can reach out to for a more targeted search. I also think your local manufacturer's reps are a great resource, they know all the design firms and often have a pulse on who's searching. Also check your IIDA chapter's website, most sites have an internship or job search section.
What skills do I need as a graduating interior designer for this virtual world?
Rebekah Matheny: Communication is key! Both verbal and visual. As professionals, we often send presentation decks to clients before walking them through the information over a conference call. Making sure that you have clear graphic communication that uses a combination of the written word, drawings, diagrams, or tags explaining the conceptual ideas or design strategy is important. Think of this as storytelling and the more you can visually narrate in a clear sequence the easier it is to digest and comprehend. Through telecommuting, you will be able to connect with people all over the world who are in different time zones and speak different languages, so you should allow people to see and even translate the information prior to the verbal presentation over the call becomes more important.
Working to develop your visual storytelling and communication is a much-needed skill and can be demonstrated through your portfolio as well as your studio project presentations. With that, verbal communication is also critical. So practice your speaking ability as you want to come across as comfortable, confident, and knowledgeable. Presenting virtually is a bit different since you are unable to "read the room" as you typically would, make sure to leave time to pause to let people catch up and also check in with them to make sure they don't have any questions throughout the conversation.
What educational experiences should I seek out to supplement my education?
Rebekah Matheny: Competitions—look at competitions, current or past, as these will help expand your portfolio and give you a chance to keep your mind and skills sharp. IIDA, IDEC, Steelcase, RDI, PAVE—there are many options to choose from. You can also use this time to work on your portfolio, either in creating it or expanding it. You can go back and add to or improve past projects. Or you can give yourself a weekly challenge, like doing one new rendering a week. This not only helps improve and expand your skills, but could become a feature in your portfolio. There are a lot of YouTube skill tutorial videos that you could use to help with this. You could also create your own project assignment, maybe fill the gap of an area you've not worked on. For example, maybe you've not done a restaurant or a hospitality project, but are interested in doing that professionally. You can create your own prompt and give yourself a time frame to complete it.
You might also be interested in...