REIT's are an important part of the economy
REITs are an important part of the economy, investors' portfolios and local communities. Taken individually, a single REIT-owned property can change the entire complexion of a neighborhood. When viewed as an entire industry, REITs significantly contribute to the tax base, job market and community.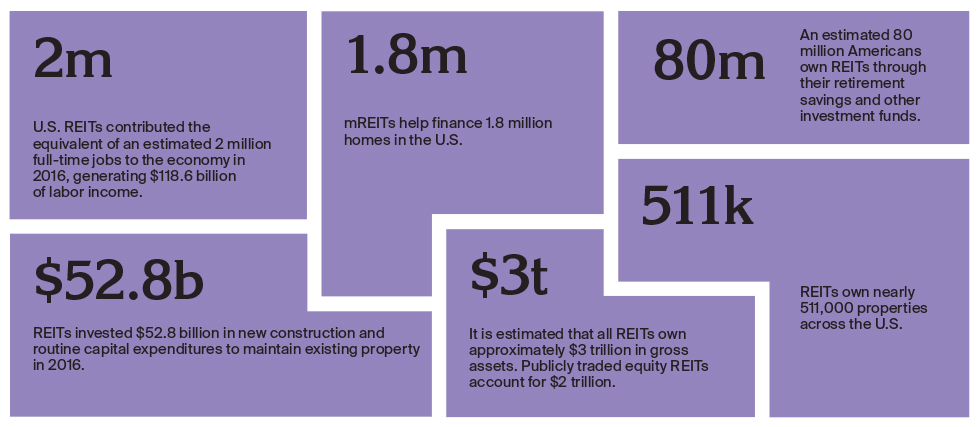 REITs own more than $3 trillion in gross real estate assets, with more than $2 trillion of that total from public listed and non-listed REITs and the remainder from privately held REITs. The economic and investment reach of those assets are felt by millions of Americans all across the country.
You might also be interested in...