Why Choose Real Estate
cbcprodwpadmin
2018-04-05T16:10:26+00:00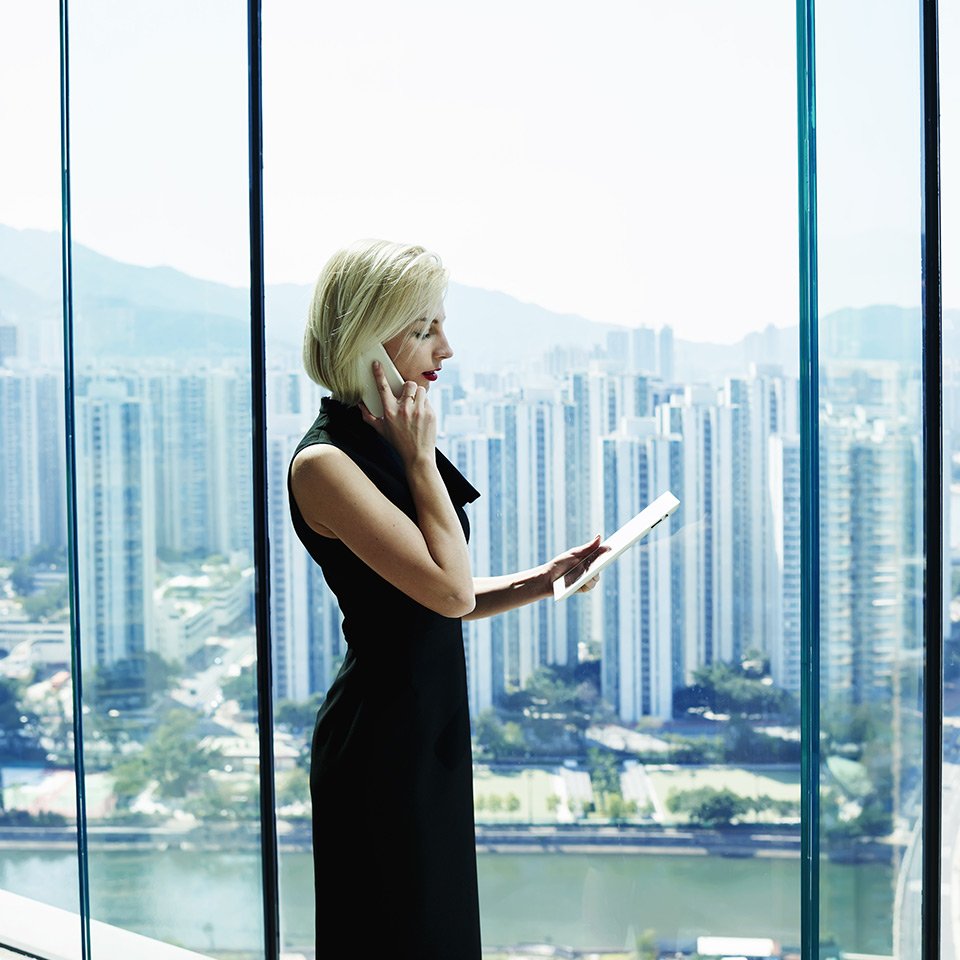 People have gone into real estate by accident, design, or necessity. Some real estate professionals have started fresh out of school, others at various stages of their careers. Some have come straight out of high school, others from liberal arts undergraduate programs, others from graduate programs in real estate, and others from variety of careers, such as teaching, technology or engineering.
Why do people choose to go into real estate? The reasons are numerous. To some people its appeal lies in the challenges and opportunities for entrepreneurship that it offers. To others, the idea of building something and the durability of buildings are important. Still others look forward to the opportunity to help shape the urban environment or to engage in public issues. Its monetary rewards (commensurate with the risks) are not unimportant. There follows a list of common reasons that real estate professionals give for their choice of career.
To Build
Developers like to build. In fact, they tend to have a passion for building, for applying their imagination, talents, and resources to the creation of buildings. They like building something of value, whether it is a massive mixed-use project like London's Docklands; a large-scale planned community like Irvine, California, or Columbia, Maryland; a standout skyscraper like Chicago's Sears Tower; a small-scale office building, shopping center, or apartment project; or a single-family housing.
To Feel a Sense of Accomplishment
Developers who are passionate about their work take great satisfaction in seeing what they have created.
Real Estate is Durable
Commercial buildings and homes are built to last, often for decades. And with recycling, upgrading, and remodeling, their useful lives can be further extended. In a fast-changing world, the durability of real estate appeals to many real estate professionals.
Real Estate is in Demand
Real estate, like any other business, goes through cycles. Demand for office space or shopping centers fluctuate with changes in the economy and other supply and demand factors. But beneath the cyclical shifts, demand for real estate will grow in the long term, based on continued growth in the U.S. population and the economy. With population and economic growth comes added demand for places to live, work, do business, shop, lodge, congregate, and play.
Real Estate Offers a Challenge
Whether real estate professionals are developing a project, acquiring a property, obtaining and structuring financing, managing a property portfolio, negotiating a lease, or engaging in many other kinds of activities, the work is challenging. 
Real Estate Offers Variety
Real estate professionals have a chance to work with a variety of clients and customers. These may include large corporations and small businesses, large retail companies and small retailers, pension funds and other institutions that own real estate, the owners and managers of multifamily properties, and single-family home buyers. Real estate also offers a variety of work. No development project, real estate transaction, or property management assignment is exactly the same as another.
Real Estate Offers Opportunities for Entrepreneurship
Real estate has a long history and tradition of entrepreneurship.  While some real estate practitioners say that there are not as many opportunities for entrepreneurs as around the past, the opportunities are there – and will be in the future. There are many successful entrepreneurs that come into the real estate industry working as a groundskeeper or a manager and go on to create a hugely successful real estate company that employees thousands of people.
You might also be interested in...
Rewards Are Commensurate with the Risks
Real estate offers monetary rewards commensurate with the risks that individuals and companies are willing to take. Entrepreneurs can realize very attractive returns from their investments and projects they develop, which usually are financed not only with the entrepreneur's capital, but also with equity from investors and a high level of borrowing. An entrepreneur must understand the risks and be prepared to invest his or her own capital in the business. Working for a real estate company in a position that offers a competitive salary and compensation package can also be highly remunerative.
To Help Shape the Urban Environment
People have been drawn to real estate by the opportunity to join, work with, or advise real estate organizations whose projects, buildings, and portfolios of real estate assets have far-reaching effects on the urban environment. It is buildings – office buildings, civic buildings, shopping malls, industrial buildings, apartment buildings, and houses – that make up the bulk of the fabric of cities and towns. Buildings are also important cultural symbols. It is buildings and their role in determining where people live, work, shop, and play that, to a considerable degree, determine the economic vitality and quality of life of cities.
Real Estate Affords Opportunities to Participate in Civic Enterprises
Many key public issues of the day – including urban revitalization, growth management, affordable housing, economic growth (business attraction and retention), and environmental protection – are in large part involved with real estate. Real estate professionals have the opportunity to become major players in land use planning and growth management efforts, in urban revitalization programs, and in environmental stewardship. One form of participation in civic enterprises is public/private development partnerships. The number of such partnerships between the public and private sectors is growing. They are used to execute a variety of projects, from the conversion of decommissioned military bases to private use; to the privatization of airports and other public facilities; to the development of office, retail, hotel, or housing uses in conjunction with public facilities such as convention centers, sports stadiums, or mass transit stations.
Because Real Estate Affords Opportunities for Public Service
Many real estate professionals work for organizations – nonprofit or for-profit – that provide a public service. These include organizations that build or buy housing for low-income families or elderly people; that build and operate shelters for abused children or homeless people; that buy or developed space in inner-city neighborhoods for startup businesses; that acquire, preserve, and rehabilitate historic properties; that buy, clean up, and redevelop environmentally contaminated properties; or that advise and assist building owners in the use of energy-saving technology.
Real Estate's Surprising Breadth
As a career choice, however, real estate sometimes seems to be overlooked. People in a career-planning mode – high school, college and university students, recent graduates starting out in the job market, and professionals thinking of a career change – tend not to have given the same thought to real estate careers as to careers in law, business, finance, or other fields. And even those who were thinking about real estate tend to be unaware of the breadth of the real estate industry and thus not fully aware of all the career possibilities. Many of them think that real estate is just about housing, or that everyone involved in real estate is a developer. In fact, real estate offers more career choices today than it ever has. For starters, career opportunities can be found in working for any one of the following types of organizations:
large public real estate companies, which are coming to resemble corporate America in and their organization and structure:
small private entrepreneurial organizations, which are unique to real estate;
companies that invest regionally within the United States, nationally, or globally;
companies that specialize in a single product or related products, such as office buildings, shopping centers, hotels, industrial real estate, apartments, or homebuilding;
companies that develop or own multiple real estate products;
nonprofit organizations that own and develop real estate;
companies that finance real estate;
corporations with their own real estate departments; and
companies that provide real estate services, such as design and architecture firms; brokerage companies, and various consultancies.
You might also be interested in...