A Catalyst for Change: COVID-19's Impact on Women in Commercial Real Estate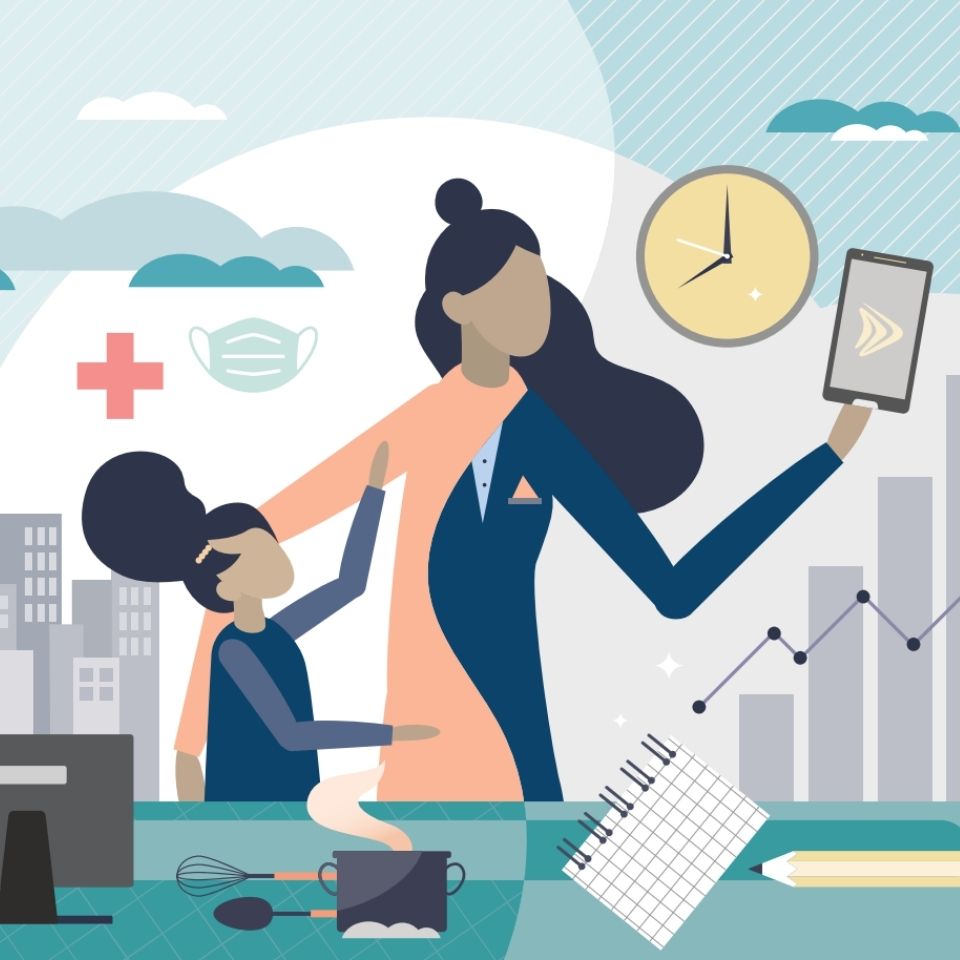 COVID-19 sent shockwaves through the workforce.  Research shows women—especially women of color—have been negatively impacted.  One in four women have considered stepping out  or  stepping  back  from  the  workplace.  Women lost $800 billion USD in income in 2020, more than the combined GDP of 98 countries. The wait for parity on a global scale has lengthened by 135.6 years.
In commercial real estate, the COVID-19 pandemic presented  new  challenges  for  women  and  stalled their progress in the industry. Yet it also presented new opportunities to change the  industry  culture  and  remove persistent workplace barriers. CREW Network's latest industry research paper, A Catalyst for Change: COVID-19's Impact on Women in Commercial Real Estate, examines the pandemic's impact on women globally and in the industry, especially women of color.
In Numbers: Impact on Commercial Real Estate Professionals The following insights were taken from CREW Network's July 2021 survey of 1,018 commercial real estate professionals across 25+ specializations and 10+ sectors in the United States, United Kingdom and Canada:
Job Loss
24% of survey respondents said that women in their work location left voluntarily
12% left or lost their job
78% were forced to leave
22% left voluntarily
97% identified as women
27% identified as Latinx
16% identified as Black
9% identified as White
7% identified as Asian
Compensation and Deals
54% said that they missed out on deals in 2020
39% said their compensation increased
37% compensation stayed the same
23% compensation decreased
Career Satisfaction
53% said their career satisfaction increased

51% of women vs. 62% of men

47% said their career satisfaction decreased

47% of women vs. 35% of men
Stalled Progress for Women
38% believe the pandemic stalled progress for women
32% believe it derailed progress for women/set them back
16% believe the pandemic had little or no impact on women
14% believe it leveled the playing field for women
A Shift in Priorities
50% said their career priorities have changed

52% of women and 32% of men

74% said their personal priorities have changed

90% of women and 62% of men
Changes in the CRE Workplace
70% of companies created new employee work policies as a result of the pandemic
68% of employees favor flexible work arrangements
50% of employees believe their companies will continue to offer increased work flexibility post-pandemic
17% of employees will actively seek to work for a company that has flexible work arrangements
While half of the CRE professionals surveyed said that their career priorities changed as a result of the pandemic, 9 out of 10 women said their personal priorities changed. Hundreds of survey comments cited the immediate need for better work/life balance, a stronger focus on self-care and mental health, and more flexible work arrangements.
You might also be interested in...