ABC's 2021 Young Professional of the Year award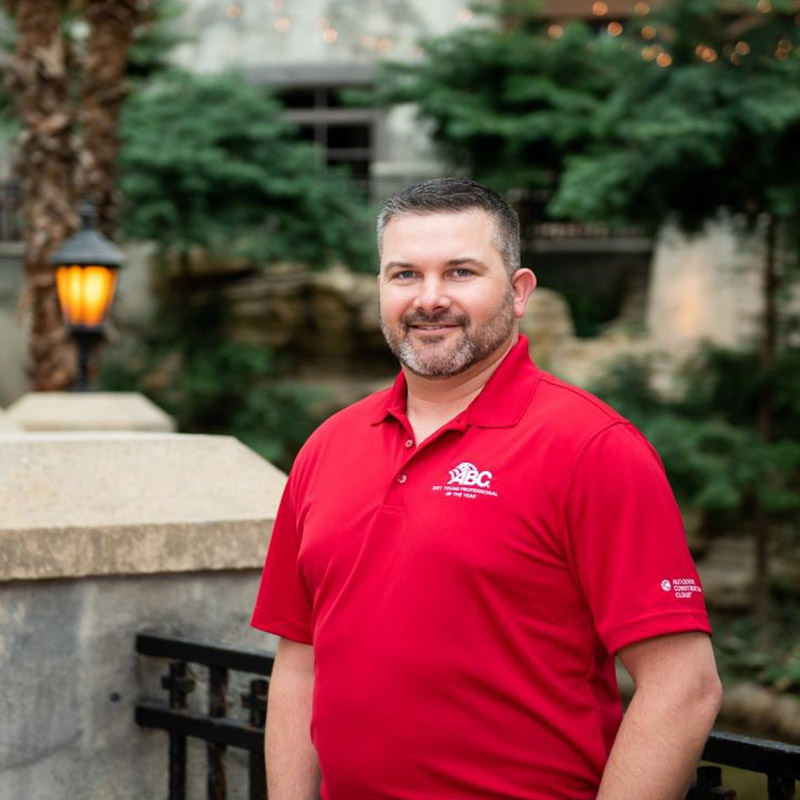 Husband. Father. Coach. Hobby rancher. Mayor. Vice president and partner of his company. Jim Ellis holds a lot of titles for a man who hasn't even hit the age of 40—and all of these achievements have led to him being named Associated Builders and Contractors' Young Professional of the Year.
Ellis moved around a lot as a child, eventually ending up in Iowa, where he finished high school. His first introduction to the skilled trades came when he began to explore alternative career paths out of high school. "I knew I didn't want to go to college, and I knew I couldn't afford it even if I wanted to," he says. He entered the electrical apprenticeship program through ABC of Iowa, and never looked back.
ROOM TO GROW
An employee of Price Electric for nearly 20 years, Ellis started as an apprentice and worked his way up, eventually becoming a foreman. "When I got the chance to do something new, I never said no," Ellis says. More than a decade ago, he had the unique opportunity to start up a specialty department within the company.
"I was hesitant at first but eager to accept the challenge to learn something new. At the time, I had no idea the positive impact and growth opportunity it would provide to our company and employees seeking new skills within our industry," he says.
The utility department, with Ellis at the helm of operations in his current role as division vice president, performs a variety of civil/utility construction projects and provides emergency and maintenance services for the civil, telecommunications and power industries. They also serve many industrial clients with private power and telecom networks required to operate their facilities.
"The real success in this journey of developing and growing the market for our utility group has been the growth of the employees that dedicated their career paths to it," he says. "I've seen the very same employees that started in the trenches nearly a decade and a half ago work their way up to leading crews, supervising or running projects. Without the dedication so many have shown, the utility group would not be where it is today," he says. "This same type of dedication spills out of all our company's employees, from a similar leadership approach that fosters opportunities for employees to excel, like a merit shop should."
When it comes to that dedication, Ellis doesn't just talk the talk—he walks the walk, too. Over the years, he's had the opportunity to mentor apprentices within his company that were struggling to pass specialty exams. "They have the skills and understanding to work safely within the trade, but many of them are just not good at testing," he says. "I enjoyed working with them and helping them identify what they needed to be better, so I set up an 'after-hours' study session with them. Since then, other people within [Price Electric] have stepped in to continue to provide coaching for those who need it."
You might also be interested in...