Apartment Jobs Snapshot February 2021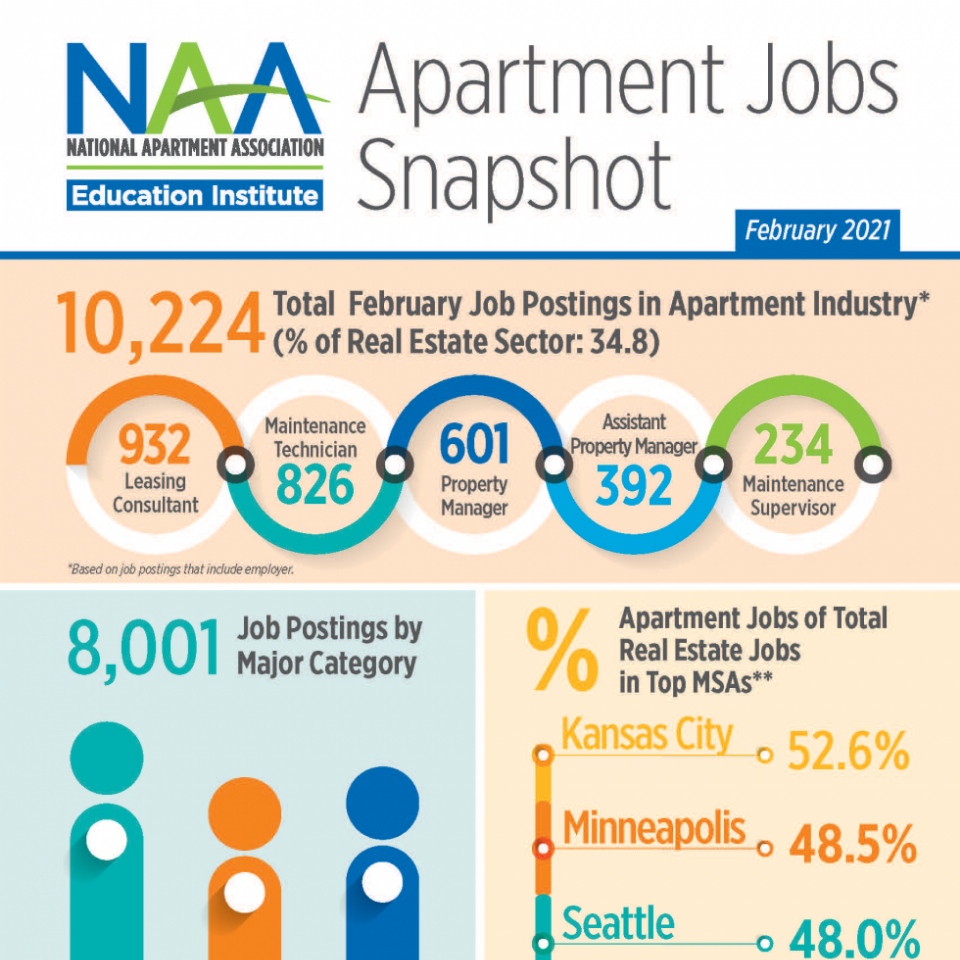 In February's edition of NAAEI's Apartment Jobs Snapshot, 10,224 apartment jobs were available, accounting for 34.8 percent of the broader real estate sector. Kansas City, Minneapolis, Seattle, Baltimore and Portland had the highest share of apartment job openings. This month's edition highlights leasing consultants, with market salaries in the 90th percentile reaching $34,047. The demand for skilled leasing consultants was more than twice the U.S. average in Austin, Houston, Orlando, Dallas and Nashville. In addition to requiring typical leasing skills, employers are seeking talent with Yardi Software, Microsoft Office, Microsoft Excel, and computer literacy skills.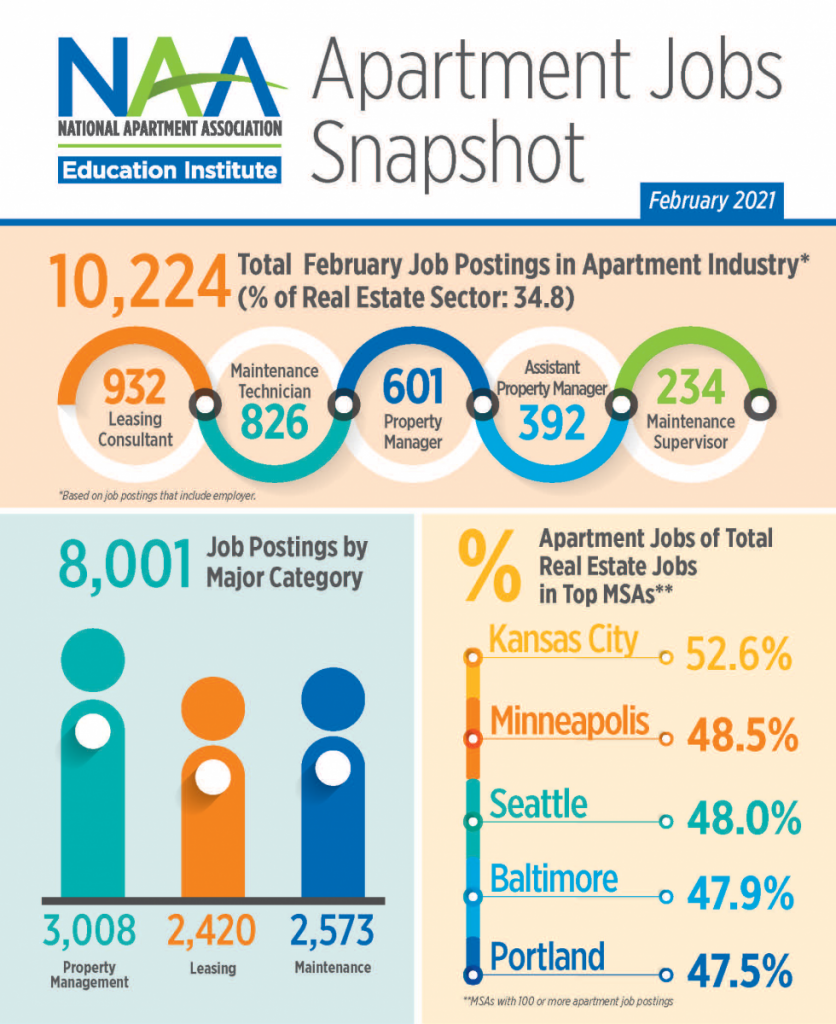 You might also be interested in...