ASLA's 2021 Student Award Winners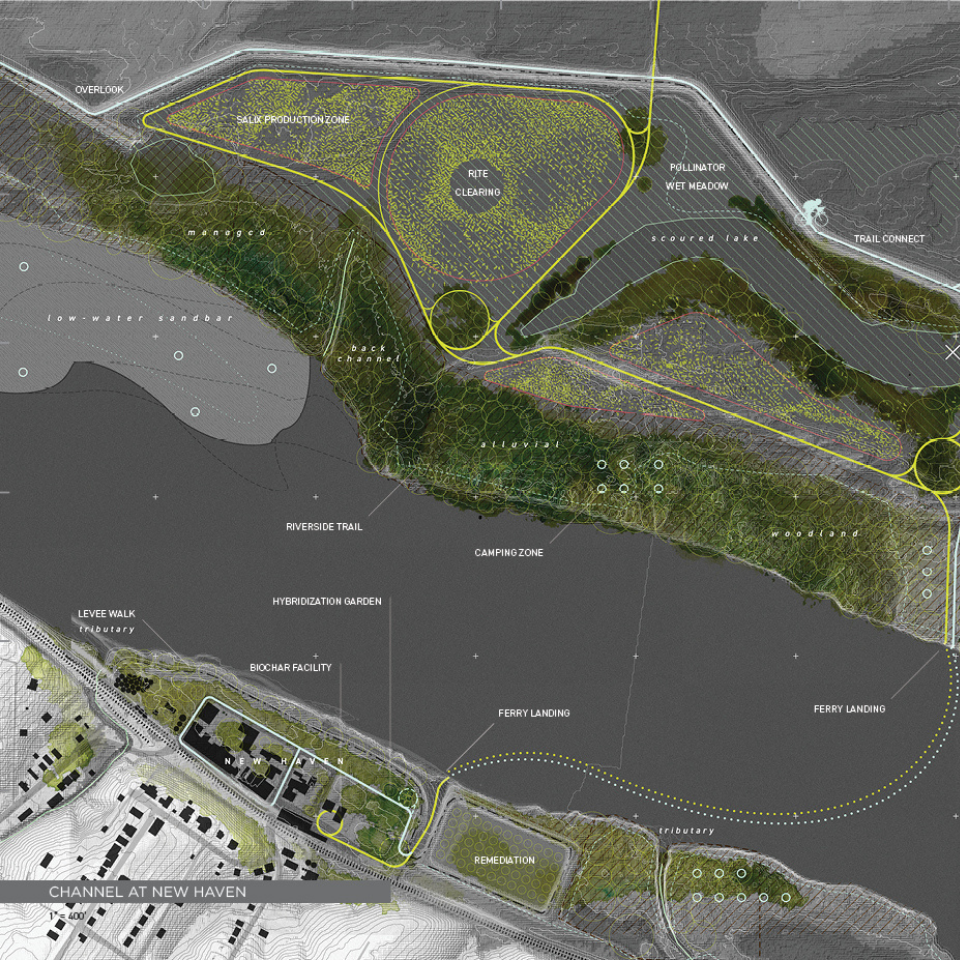 Each year, the ASLA Student Awards give us a glimpse into the future of the profession.
Check out ASLA's 2021 Student Award Winners. The winning projects exemplify the highest level of achievement in the profession.
The Willow Resiliency Project
New Haven, Connecticut and Treloar, Missouri, United States John Whitaker, Associate ASLA Faculty Advisors: Rod Barnett; Micah Stanek, ASLA Washington University in St. Louis
The Willow Resiliency Project proposes a biomass industry cooperative between rural communities and repatriated indigenous populations of the Lower Missouri River Valley. Hybridized program of production, research, and recreation expand the typology of rural public space and create opportunity for unconventional interactions between people, ecology, and place. The project calls for establishing an interspecies salix biomass crop within the river's flood zone, and has integrated aspirations of ecological restoration, knowledge production, regional economic sustainability, and the advancement of social equity. When harvested and burned in a low-oxygen environment, willow cuttings are converted to biochar, a soil ameliorant that sequesters carbon, benefits agricultural crop yields and reduces irrigation demands in silt / sand soil profiles. In acknowledgment of the indigenous practice of utilizing fire for landscape management, the annual fire-rite festival marks the beginning of burn season and celebrates the interdependent nature of landscape and rural culture in the Missouri River Valley.
You might also be interested in...