Associated Builders and Contractors National Craft Championship returns to SA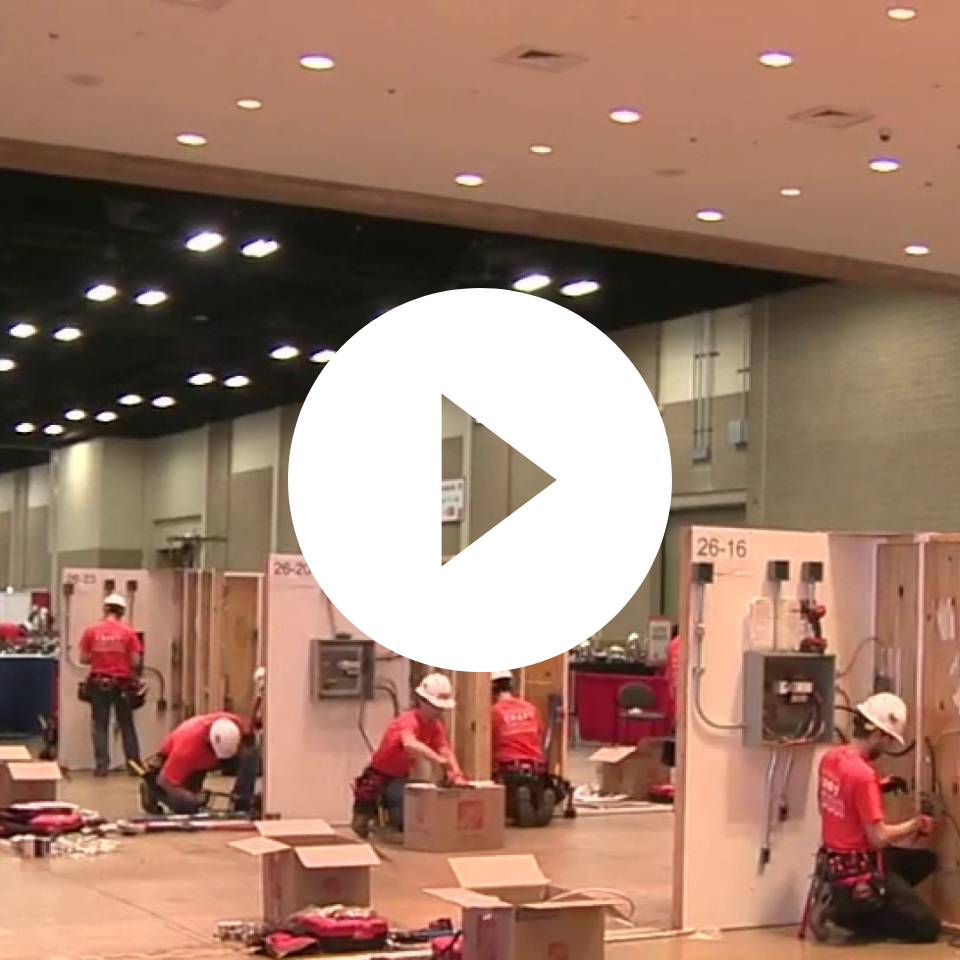 Nearly 200 electricians, welders, plumbers, carpenters and other craft apprentices show off their skills in an intense skills competition.
The NCC featured more than 175 of the nation's best carpenters, electricians, pipefitters, plumbers, welders and other construction craft professionals vying for top honors in 15 competitions with skills on display across 12 crafts. NCC also featured a team competition with journey-level craft professionals from different crafts working to complete a joint project. The competition included a two-hour online exam and a six-hour practical performance test.
"ABC's premier skilled trades contest recognizes the men and women who are the future of the construction industry," said 2022 National Chair of the ABC Board of Directors Stephanie Schmidt, president, Poole Anderson Construction, State College, Pennsylvania. "These competitors not only build America, but also highlight the diverse career opportunities in construction. From Maine, to Oregon, to Alabama to California, these craft students traveled from across the country to demonstrate their superior skills, education and safe work practices."
Established in 1987, the National Craft Championships celebrates and recognizes upskilling in construction, draws some of the country's most talented craft professionals and highlights the important role that craft skills training plays in the construction industry.
ABC offers more than 800 education programs across 69 chapters to help train the next generation of construction workers. Its flexible, affordable craft and safety training leads to industry-recognized, national credentials for today's most sought-after construction positions. ABC is committed to showing the promising career path the industry provides, from apprenticeship to journey-level worker to business owner.
You might also be interested in...