Construction Manager-in-Training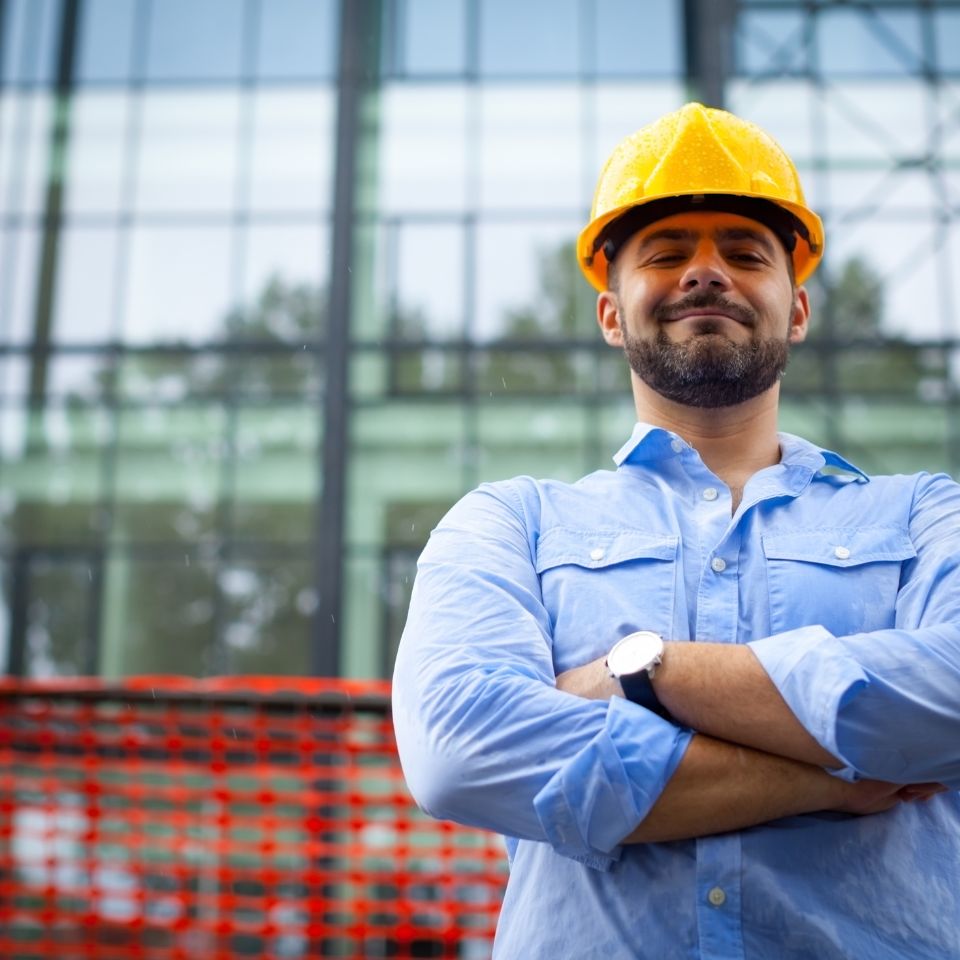 The Construction Manager-in-Training (CMIT®) stackable credentials focus on the fundamentals of construction management practice and offer a pathway to learn how to become a competent and successful construction manager (CM).
The CMIT program is intended for the following persons:
Early career professionals focused on becoming a professional CM;
Mid-career professionals looking for a pathway to grow in their CM careers; and
Soon-to-be and recent graduates looking to begin their CM career.
How Does the CMIT Program Work?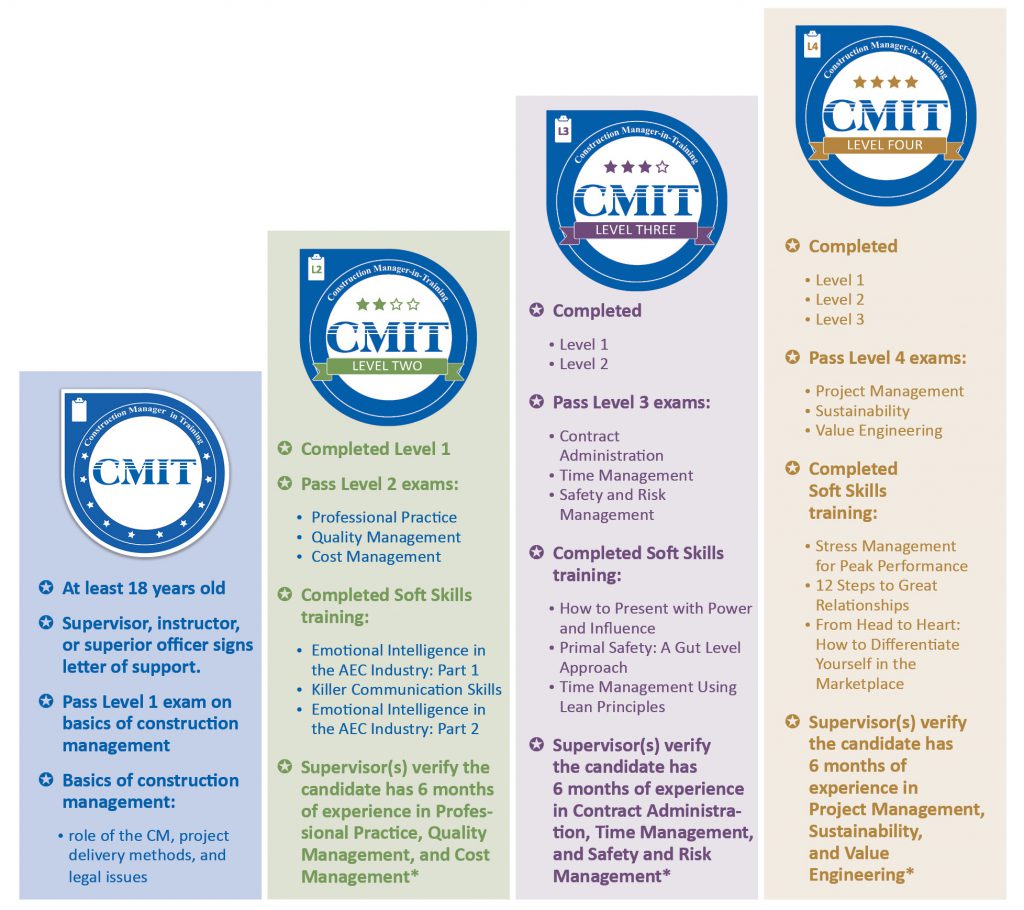 The CMIT stackable credentials program is divided into four (4) sequential levels, with each level demonstrating a credential holder's growing professional competence and experience in CM.  To earn a CMIT level, a candidate must meet all the requirements at that level and any previous levels. Each level is cumulative and must be completed in order. Applicants who pass the examination earn each CMIT designation for seven (7) years and will receive more information about how to identify and work with a mentor.
The CMIT program begins with the CMIT designation, which demonstrates competence in the practice of construction management early in an individual's career.
You might also be interested in...