How do we create real change and a more inclusive industry?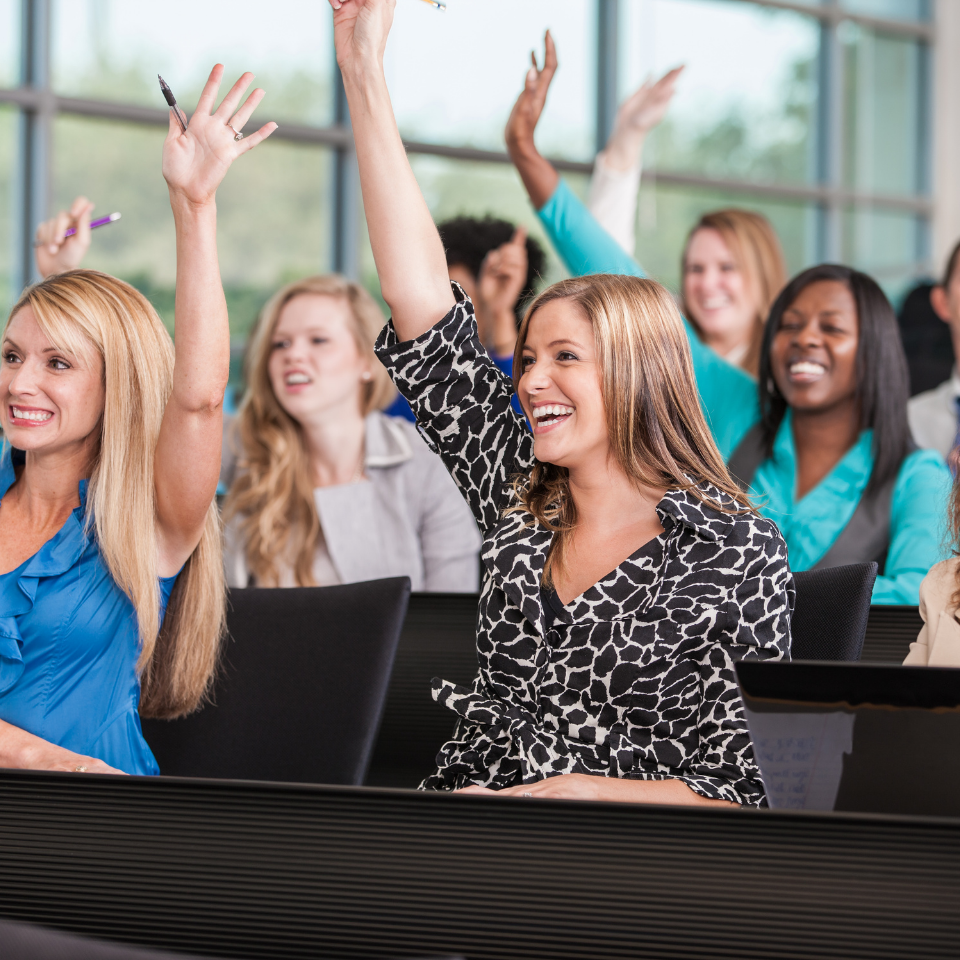 How do we create real change and a more inclusive industry? In her latest blog, CREW CEO Wendy Mann asks CRE leaders to raise their hands, ask questions, choose to challenge gender bias and commit to taking action.
Growing up in Catholic schools, I was taught to obey the rules. Follow the structure. Stay in the guide rails. I'm not very good at that—in fact, I'm awful at it.
I'm a questioner. If I don't understand or agree with something, I ask questions. Likely, Sister Jude Marie, my third-grade teacher, rolled her eyes when I raised my hand in class—again and again. "But why?" I would ask. "Why is that so? What happened to create that problem? What can we do about it?"
Raising my hand became an important part of my being. My willingness to always ask why or question something I didn't understand was—and still is—important to me. I need not only to know what, but to understand why.
Which brings me to today: International Women's Day. Every year this day comes and goes. Every year we raise awareness. We talk about women. We celebrate women. We encourage women. Then April arrives—what have we changed?
Instead of just raising awareness, let's all raise our hands and ask why women are still not treated equally. Let's choose to challenge what is and take action to change it. The International Women's Day theme this year, Choose to Challenge, is one that we can all get behind.
Leverage the data and action items in our 2020 CRE benchmark study to create change in your company and in our industry. Company leaders: invest in your employees' professional development by funding their CREW membership. Help advance women and create a more inclusive industry for all.
I have always said that life is all about choice. Make the choice today to stand with others, men and women, to raise your hand and commit to challenging why things are the way they are, to bring about change.
Here I stand, hand raised. Are you with me?
You might also be interested in...