Next Work Environment Competition from Work Design Magazine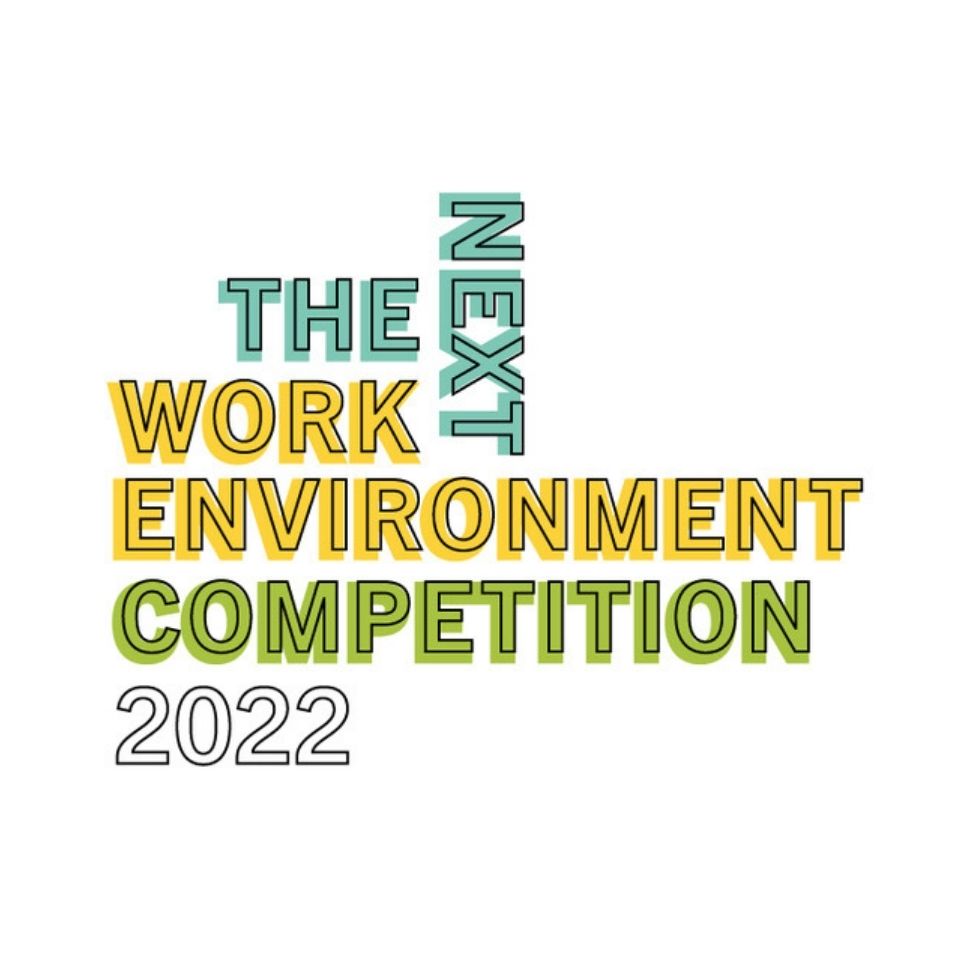 As we emerge from the pandemic, there is no questioning that a lot has happened over the past two years. For most of us, the ground has shifted and the world has changed forever. Our priorities, health, social habits, and the way that we think about work is very different, as we become more aware of our mortality and reprioritize our lives.
The dust has not settled just yet. Organizations are currently seeking to find a new path forward. In this quest to find "What's Next," organizations are realizing that healthy, engaged and diverse employees offer more innovation and productivity.
Our work environments, on the other hand, have been slow to transform. There is no new standard. Leaders are still frequently reverting to the past – focusing on cost and efficiency numbers rather than increasing high-performing specialized environments with the support and tools necessary to enable their staff.
We now have an opportunity like never before to align our work environments with modern technology and our renewed emphasis on health and work-life balance. The future workplace must be designed to provide mutual benefit for all the stakeholders.
We are designers, problem solvers, and future shapers in a society that is looking for something that does not yet exist. The 2022 Next Work Environment Competition is the chance for you to explore your thoughts and ideas that will define the path forward for the future of work.
Who's Eligible? The competition is open to all creative thinkers of any race, age, gender, sexual orientation, disability, level of expertise, profession and religious or political beliefs worldwide. Anyone may enter!
You can participate as an individual or a team of up to six individuals. Teams with a diverse composition and cross-design/practice area/discipline, are strongly encouraged.
Judging Criteria Our esteemed Jury may recognize students, work for clients, and futuristic ideas (theoretical work) across all categories. They may also recognize any submission for any reason that demonstrates uncommon thinking, exceptional innovation and that stands out amongst others.
Why Enter? You have a chance to positively impact how work gets done. And just for entering, within 48 hours of the deadline, we'll publish and share the list of Future Shapers including your organization, educational institution, or individual name (with your permission).
You might also be interested in...