See how a REIT is investing in technology that will help its properties find and train more qualified workers.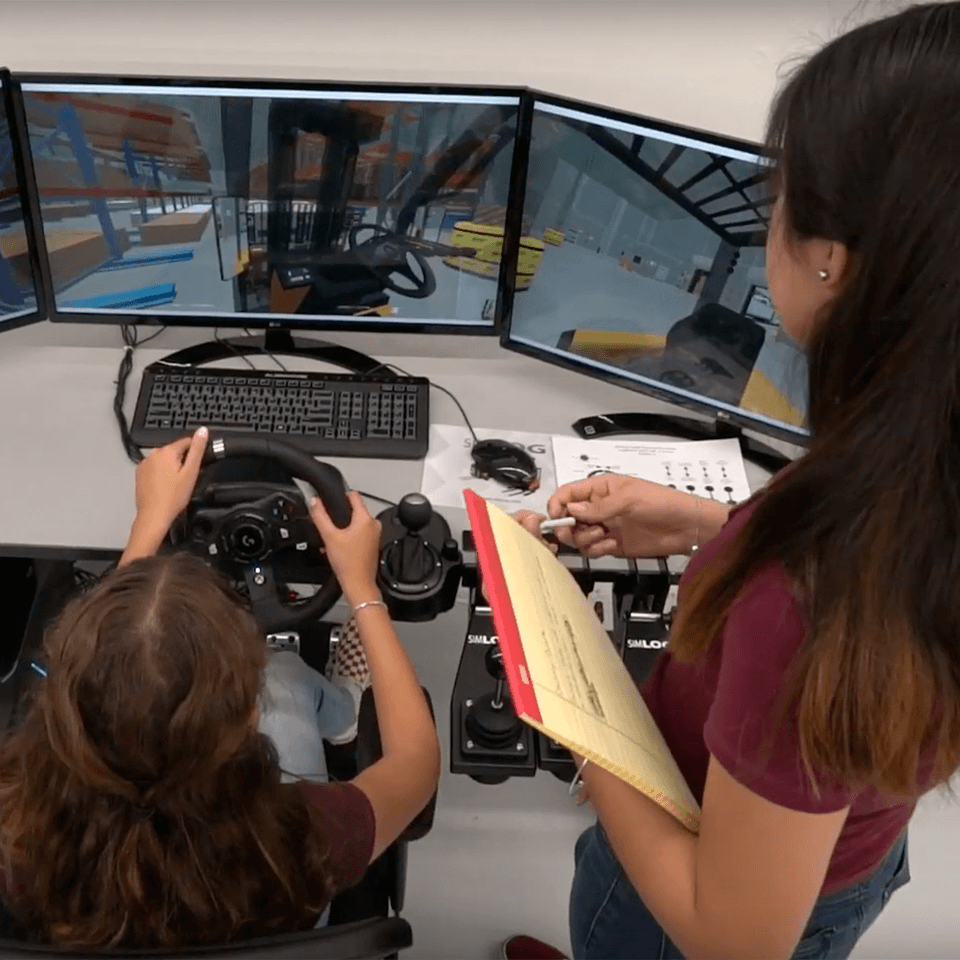 Prologis is addressing its tenants' urgent need for labor by developing workforce training initiatives.
Students at Florida's Miami Springs Senior High School might appear to be playing video games, but the forklift truck they are maneuvering onscreen during class is giving them valuable skills that are urgently needed to support today's growing logistics industry.
Elsewhere in the classroom, built by logistics REIT Prologis, Inc. (NYSE: PLD) in collaboration with Miami-Dade County Public Schools, students prepare packages for shipping and complete logistics modules online. Lead teacher Nicolas Acosta, Jr. says the skills his students are learning will ensure they "hit the ground running" when the time comes to enter the workforce.
"We're making sure we have the talent to secure the future," he adds.
The Prologis Trade and Logistics Lab, as the space is formally known, officially opened in May. It expands upon an existing logistics training program at the school and is a key part of Prologis' Community Workforce Initiative (CWI). Launched in 2018, the initiative is seen as an extension of the company's commitment to deliver superior customer service by strengthening local communities. Prologis collaborates with local workforce programs to provide mentorship, skills training, internships, and job placement services for people interested in pursuing careers in logistics, distribution, and transportation.
Prologis Chairman and CEO Hamid Moghadam says the idea for CWI came from the REIT's customers. "We heard over and over again that labor shortages were their number one, number two, and number three issue." Prologis saw an opportunity, he explains, by bringing
in its resources, personnel, and expertise to try and build a bridge between young people and well-paid trade and logistics jobs.
You might also be interested in...