The Construction Industry Needs to Hire an Additional 430,000 Craft Professionals in 2021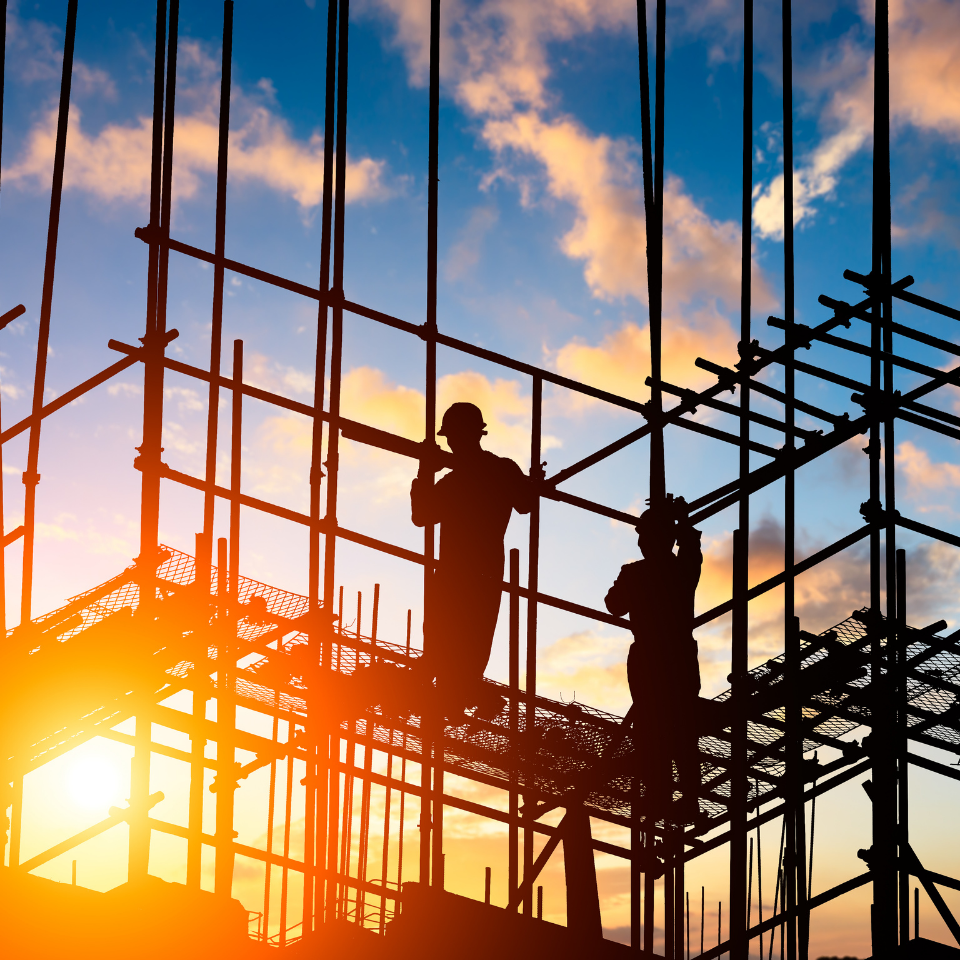 WASHINGTON, March 23—In 2021, construction companies will need to hire 430,000 more workers than they employed in 2020, according to an analysis of U.S. Bureau of Labor Statistics data released today by Associated Builders and Contractors. The analysis also revealed that every $1 billion in extra construction spending generates an average of at least 5,700 construction jobs.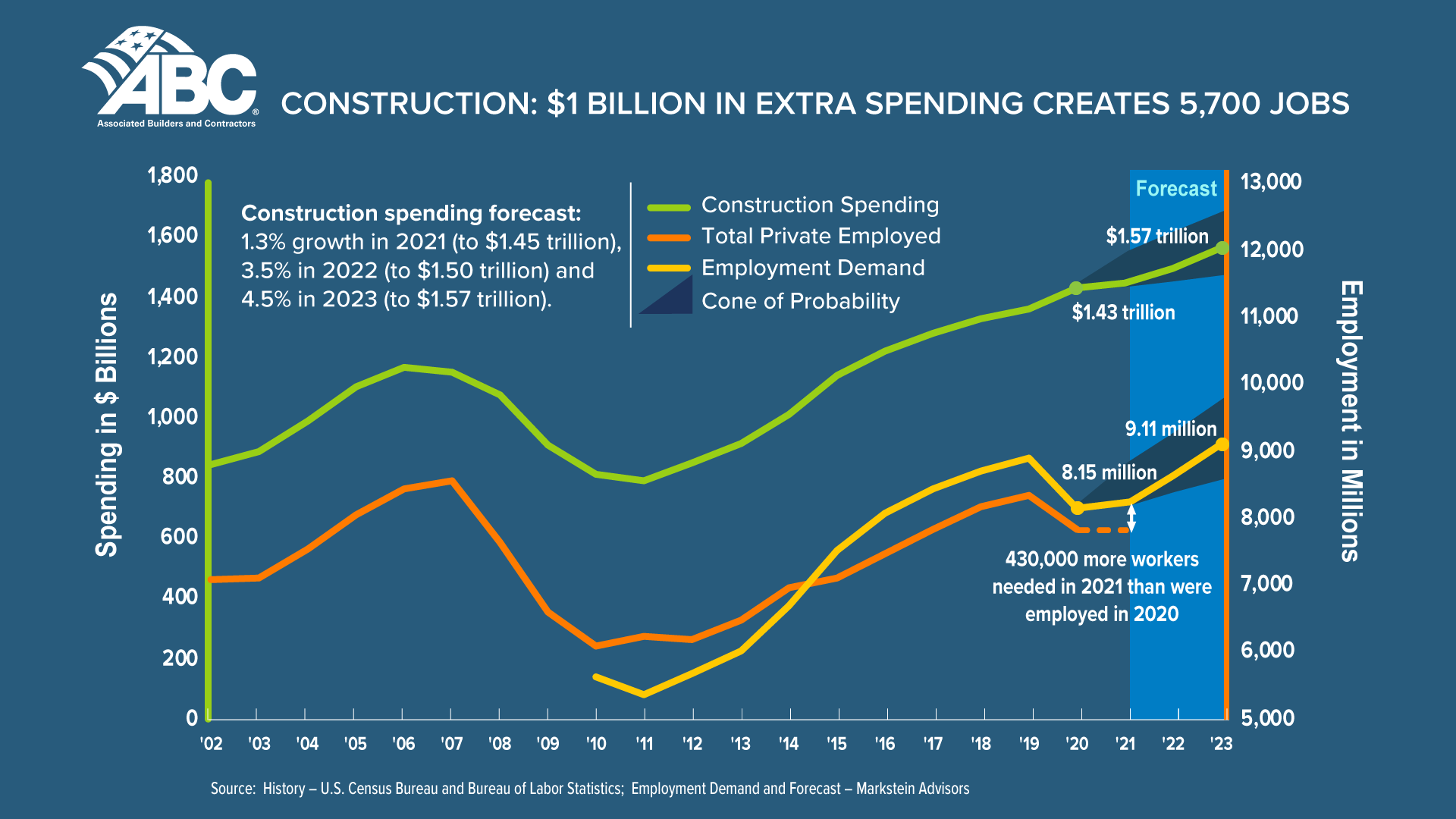 "According to forecasts analyzed during the COVID-19 pandemic, an impressive 430,000 more construction workers still need to be hired in 2021 to meet the demand, evidence that the construction industry is powering America's recovery and economic engine," said ABC President and CEO Michael Bellaman.  "ABC's annual forecast incorporates several variables that may affect the U.S. construction spend and employment demand over the next few years. These variables, which range from inflationary pressure, rising commodity costs and other global supply chain concerns to the regulatory and legislative trajectory of a new administration and the vaccine rollout domestically and even globally, are considered in the ABC cone of probability."
"ABC and its contractor members are working tirelessly to recruit, educate and upskill our nation's future construction workforce, putting our money where our mouth is by investing $1.5 billion annually in workforce development initiatives to equip our craft professionals with durable and transferable skill sets. Now is the time to consider a career in construction, a vocation that offers competitive wages and ample opportunities to both begin and advance in an industry that builds the places where we work, play, worship, learn and heal," said Bellaman.
According to estimates from economic consulting firm Markstein Advisors, construction spending is likely to reach $1.45 trillion in 2021, up 1.3% from 2020. Under this scenario, employment demand increases by 430,000 this year from actual employment of 7,829,000 in 2020. A higher growth rate scenario could boost the number of additional construction workers needed in 2021 to nearly 1 million.
As of February, seasonally adjusted average hourly earnings in construction were 7.7% higher than total private average hourly earnings. For all of 2020, construction average hourly earnings were 7.8% higher than total private average hourly earnings.
You might also be interested in...