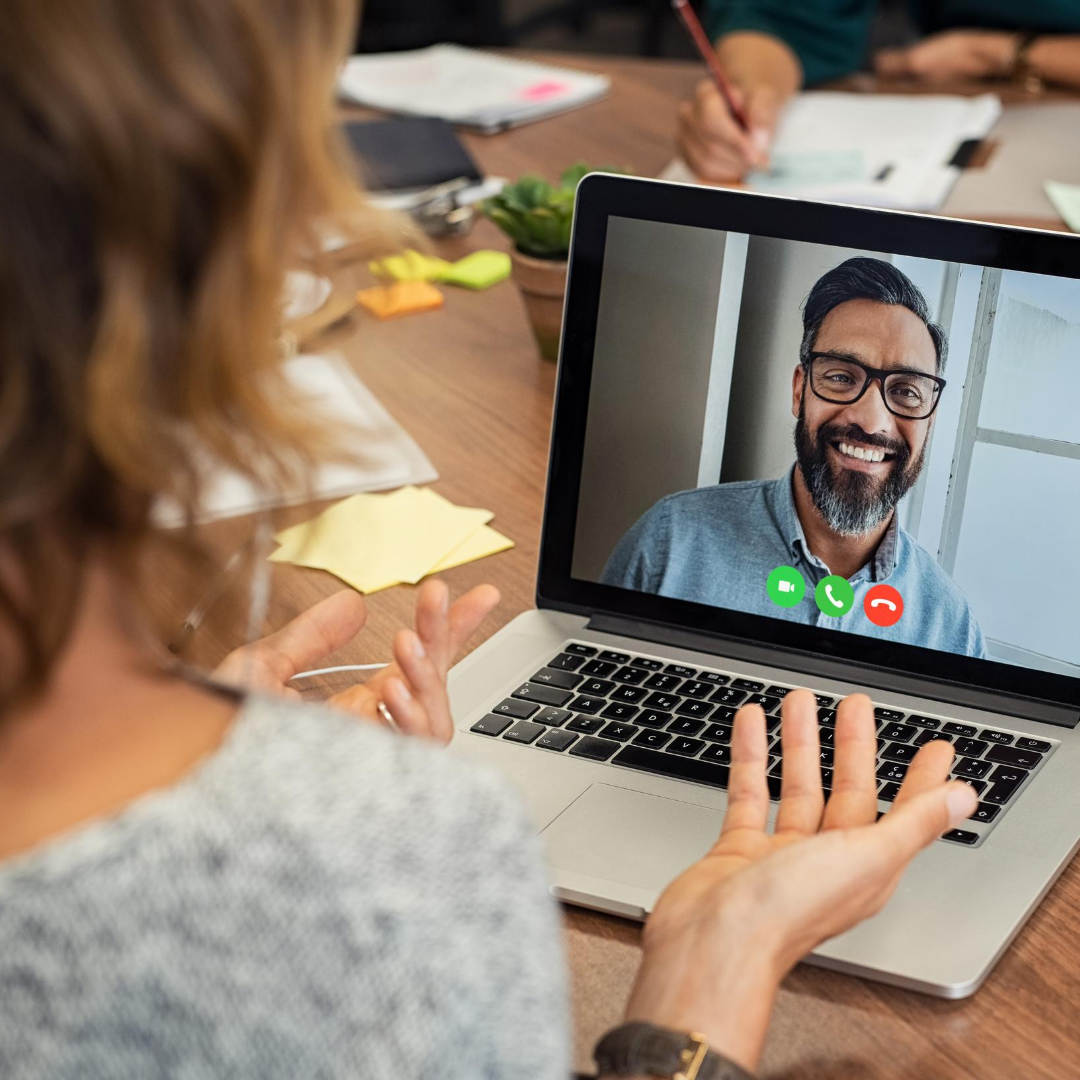 Public speaking—at a team meeting, during a client pitch or to a large group of conference-goers—may never be your favorite professional task. However, the challenges of COVID-19, including shelter-in-place and other social-distancing practices, present a unique opportunity for individuals to gain valuable experience doing just that, as video conferencing becomes a new model for business communications across the globe.
According to Peter Merrett, BOMA Fellow, and Nan Tolbert, the best public speakers are unflappable and consistent, informative but relaxed, fully present and authentic. To resurrect a classic tagline: Those are the traits that become a public speaker most.
Guiding Principles
Whether a newbie or a decades-old pro, whether online or face to face, the above rules of engagement apply to everybody, says Merrett. To help direct emerging professionals as well as their mentors (who should consider refreshing their usual approaches), Merrett and Tolbert offer advice to make any discussion relevant and memorable:
It's not about you. As a speaker, even during a team meeting, you are there to serve the audience. What are their interests, their attitudes and their expectations of you? With that in mind, you should always develop your content around "the classic audience concept—what's in it for me?" explains Tolbert. "As long as you talk about what the audience cares about, you'll be absolutely fascinating."
PowerPoint is just a visual aid. Oftentimes, speakers fill their deck slides with an overwhelming amount of information. This common practice is distracting and overwhelming to audience members, who try to read along (and, unintentionally, not listen to you). Merrett proposes using simple deck slides "as a visual enhancement only." However, when a formal handout or online link is necessary for follow-up, Tolbert urges individuals to "have a deck for your presentation and another one for your leave-behind."
Rehearse your speech. Simply put, do not wing your presentation. "The reason we see people actively reading or clinging to their notes or their PowerPoint slide deck is because they haven't prepared," cautions Merrett. "An unpolished speaker who hasn't rehearsed, practiced or prepared, with an opening that's clunky and distracting, is a common thing." Tolbert recommends practicing in front of a mirror or using video apps to capture "what you're naturally doing well in an unnatural situation. The wonderful thing about a recording is that you can see what you're really saying and doing, as opposed to what you think you're doing."
Know your opening.Merrett reveals he can put hours into writing and rehearsing his 30-second opening. "I know clearly and distinctly the words, the tonality, the volume," he states. Part of this honing process is to capture the audience's attention "for what's about to happen and the information they're about to receive." However, this is also a key exercise that helps minimize any initial anxieties, which affect almost every presenter. Tolbert agrees: "Psychologists tell us that, in the moment, anxiety usually lasts only for about three minutes. Once you get past those initial three minutes, you're a lot more comfortable."
Maintain eye contact. Nerves also can diminish audience connection. "Presenters frequently turn toward their slides and start talking to their screens," says Merrett. "The second this happens, you've disconnected the audience. You shouldn't read to an audience; rather, you should share a message, using your voice as an engaging instrument." Tolbert (pictured, below) applies a technique that, with practice, can help an individual maintain that eye contact. "When your eyes are up, your mouth is moving; when your eyes are down, your mouth is closed," she asserts. "Never speak to an inanimate object: your laptop, your paper, the screen. Look down to capture the bullet point and what you want to say, then look up and deliver it." When online, consciously look at the camera to sustain a connection with your fellow participants.
You might also be interested in...