Will you be IREM's 2019 Student of the Year?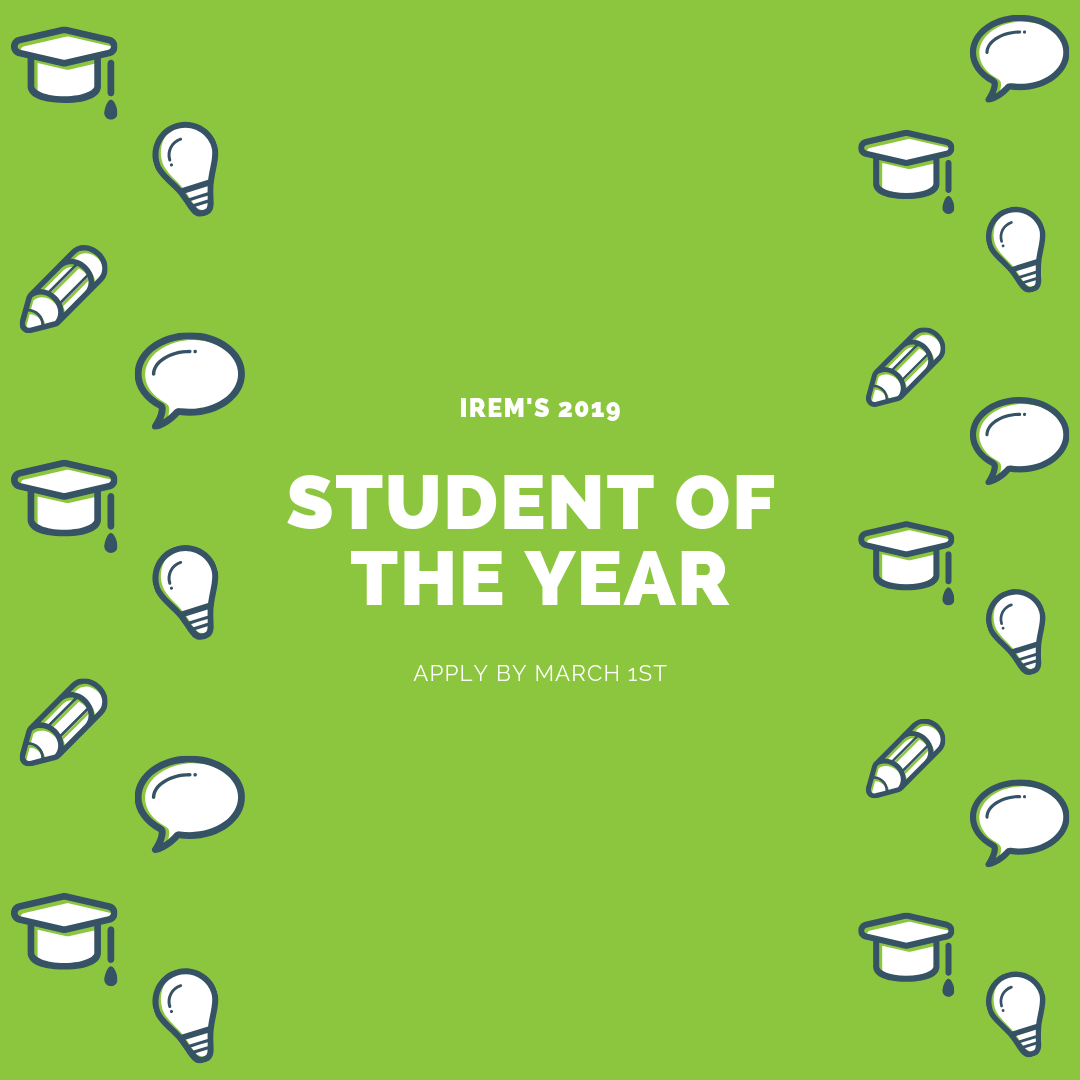 Student of the Year
Recognizing outstanding college/university students who have demonstrated academic achievement are looking to pursue a career in real estate management.
Who's eligible?
Students enrolled full-time at a college/university during the 2018-2019 academic year.
What does the recognition include?
The student of the year will be provided an all-expense paid trip (incidentals up to $250) to the 2019 IREM Global Summit in San Francisco, CA where they will be recognized at the awards ceremony in conjunction with the conference.
In addition, the student will be recognized in IREM publications and on social media
How does someone apply?
Click here to apply. After your application is submitted you will receive an email confirmation.
What's the deadline for applications?
Applications will be accepted through March 1.
When will the winner be announced?
All applicants will be notified of decisions in March.
Can I fax or mail in my application?
Submissions are only accepted through our online form.
May I see examples of who's been named IREM Student of the Year in previous years?
Sure! Click here for IREM Student of the Year in previous years.
Questions?
Contact us at academics@irem.org
You might also be interested in...