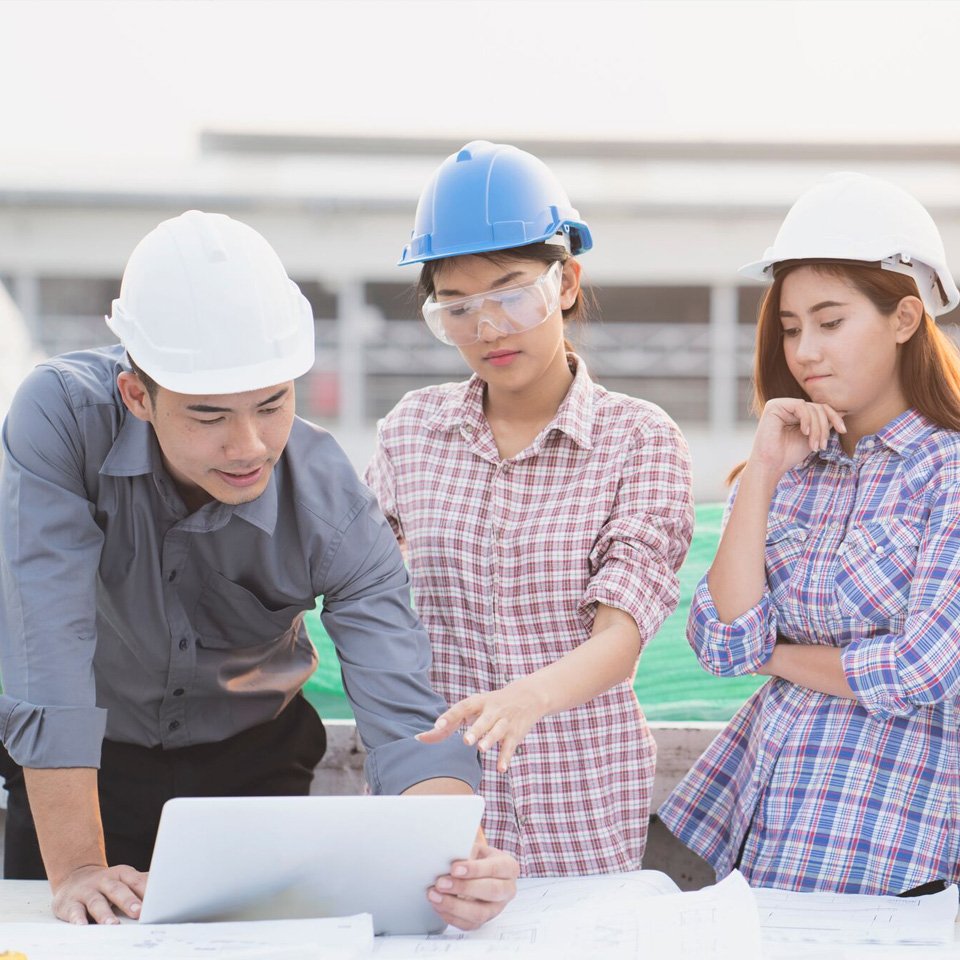 Many CMs come from civil engineering; others began their careers as architects; still others gained experience as general contractors or in one of the building trades. Today, the job increasingly requires specific academic preparation, as well as construction knowledge.
A well-qualified, early-career, CM professional will have mathematics, physical science, construction technology, engineering or architecture, business management, and leadership training on his or her transcript or resume. He or she will also be an adept computer user, with hands-on experience and knowledge in a variety of applications from basic spreadsheets to PMISs and building information modeling programs.
Over the last 40 years, construction management has developed into a unique academic discipline.
Many colleges and universities across the country offer four-year degree programs in construction management, civil engineering, construction technology, or architecture. Graduates of these programs may be hired as assistants to project managers, field engineers, schedulers, or cost estimators. Young professionals advance into more complex CM roles after gaining substantial project experience or obtaining additional professional education or certification.
A number of two-year colleges so also offer construction management or construction technology degree programs, and many individuals also attend training and educational programs sponsored by industry associations.
The ACE Mentor Program assists high school students interested in construction careers and there are also scholarships available from many CMAA regional chapters. You can learn more about local CMAA scholarship opportunities here.
The professional society for CMs, the Construction Management Association of America, has joined forces with international accrediting agency, ABET, to establish criteria for undergraduate and graduate-level CM programs.
You might also be interested in...