Office Development Product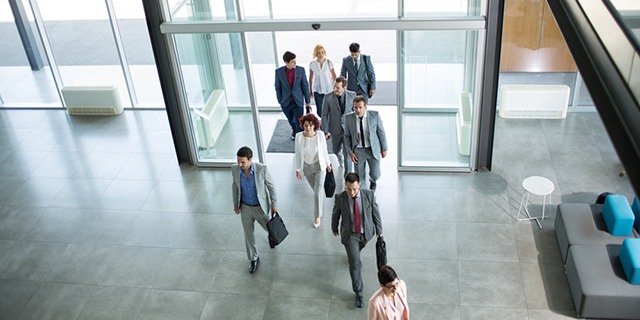 Overall employment is a key driver of demand for office space, but employment in specific office-oriented industries and businesses is an even more important demand driver. The finance, insurance, and real estate (FIRE) sector is one of the major generators of office-using jobs.
Professionals involved in office development and leasing typically segment the office space market into classes - A, B, or C-based on the location, age, physical condition, construction material, finishes, HVAC (heating, ventilating, and air-conditioning) system, and other qualities of available buildings. Class A buildings are the newest properties that attract the most creditworthy tenants, offer the best locations, and command the highest rents. Class B buildings are generally older, well-located, and well-maintained properties that exhibit little deterioration or functional obsolescence. They offer lower rents than class A properties. Class C buildings are usually the oldest buildings in a market. They are found in less desirable locations, are often functionally obsolete, and offer the lowest rents.
The developers of office space include private partnerships and companies as well as REITs. Developers may partner with institutions, such as pension funds or universities, to develop office properties. The institution typically provides much of the equity capital for the project and the developer contributes expertise and a share of the required capital.
In considering office projects in specific local markets, developers look at current and projected employment growth, trends in business growth, the costs of doing business and leasing space, the competitive market for office space, office vacancy rates, the supply of prospective tenants, and many other factors.

You might also be interested in...